For my last night in Milan, I booked another night at the Sheraton Milan Malpensa Airport hotel.  While my experience a few months prior was lackluster, the airport is really convenient for early morning flights.
This time around, I was upgraded to a deluxe room.
After checking in, I took a look at the club on the third floor, where a spread of snacks and beverages was available.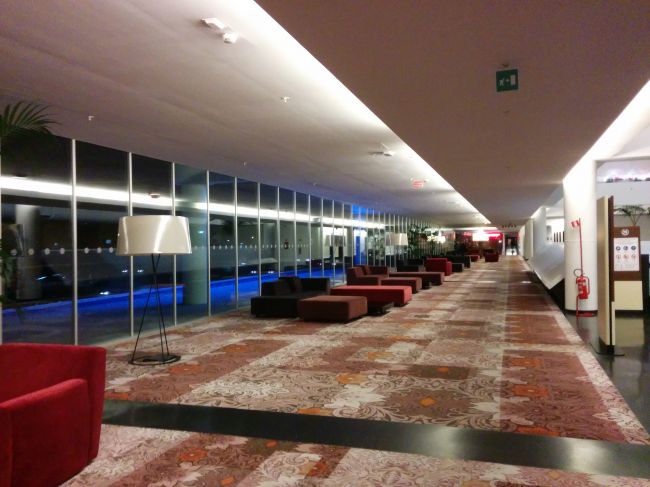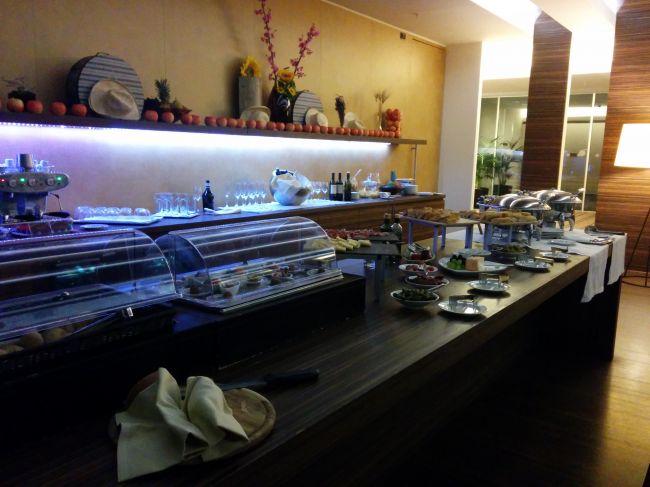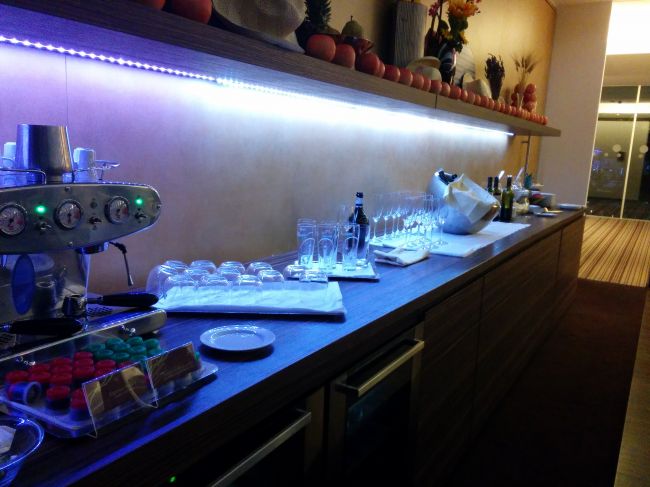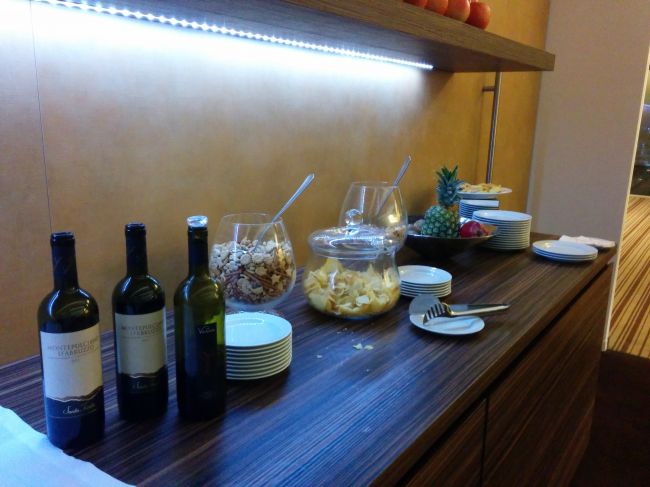 The next morning, I returned to the club for breakfast.  One of the TVs was playing news coverage that Ethiopian Airlines Flight 702 bound for Milan had been hijacked.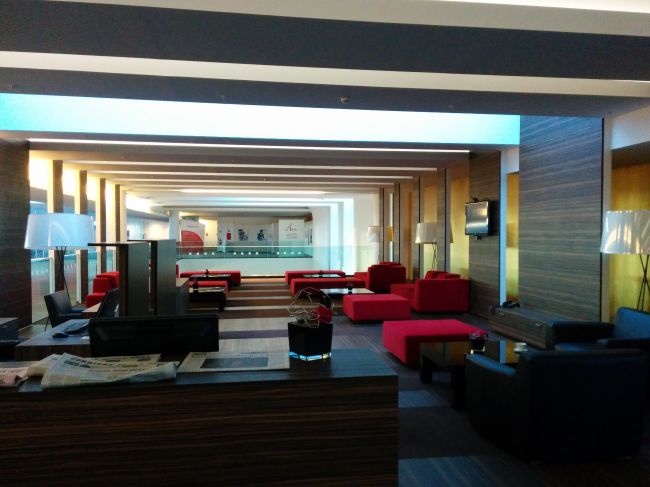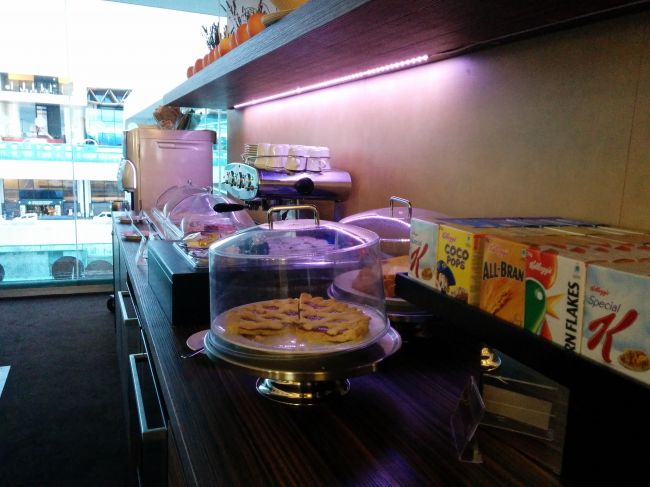 I finished my breakfast and walked over to the airport terminal, ultimately thankful that the media coverage of the hijacked flight didn't translate into pandemonium at the airport.