For our two nights in Osaka, we stayed at the Hyatt Regency. I had ended up booking this hotel without paying too much attention to its location, ultimately selecting it on the basis of a good cash and points rate being available, over the Sheraton. The hotel is a bit out of the way, on the western edge of the city. There is a shuttle service to Osaka Station, but it ends relatively early.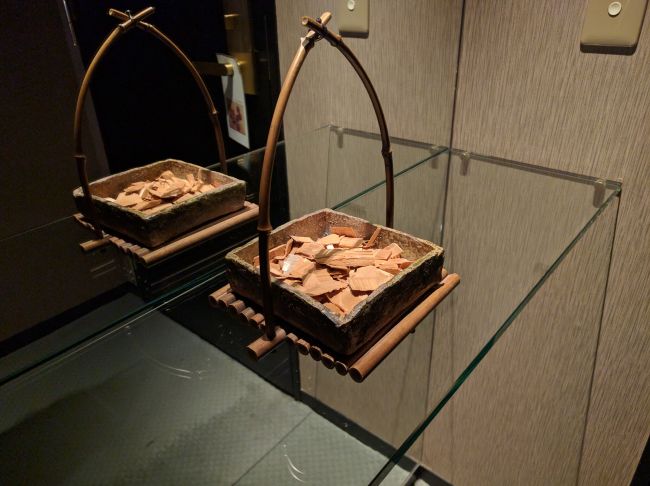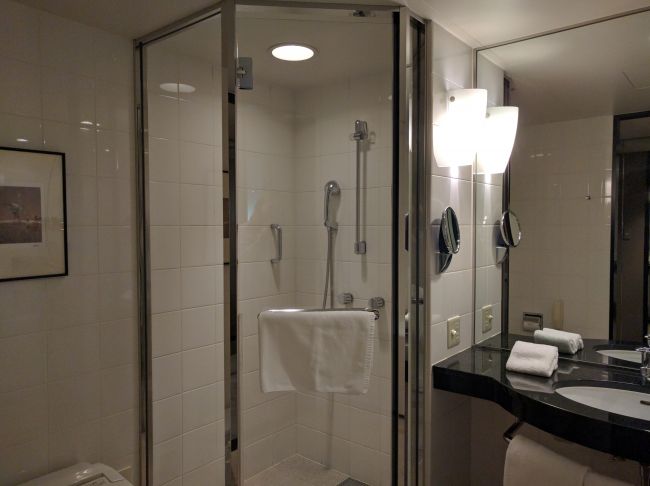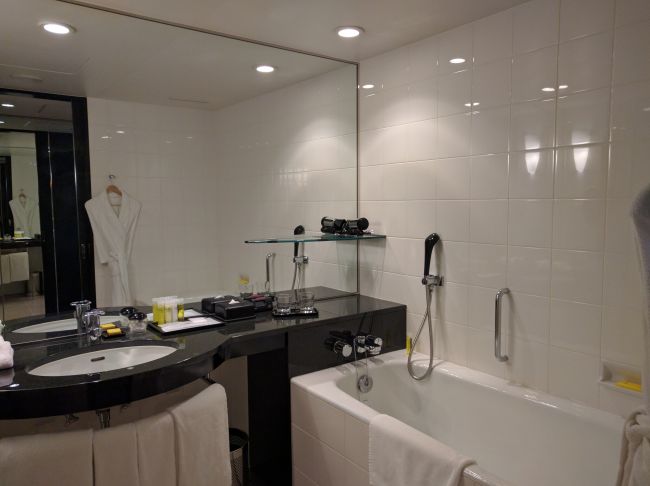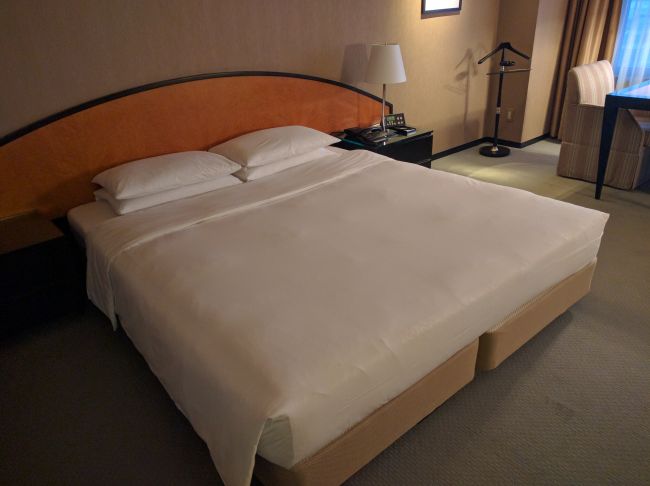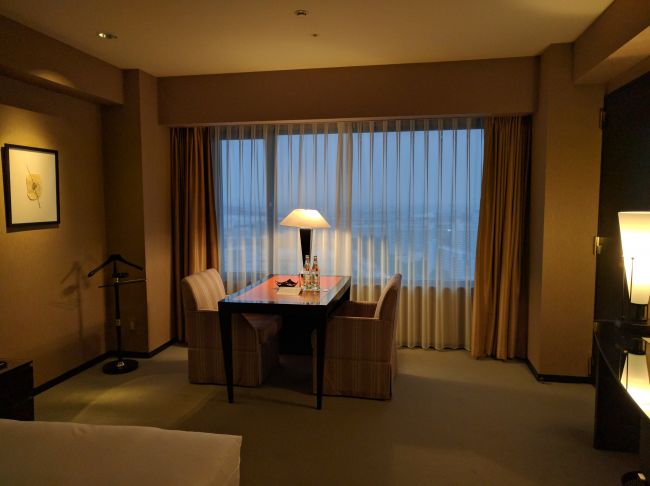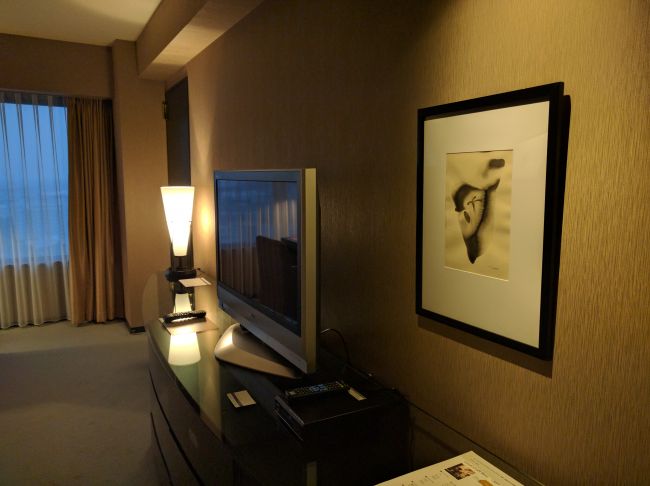 Breakfast was at the hotel restaurant: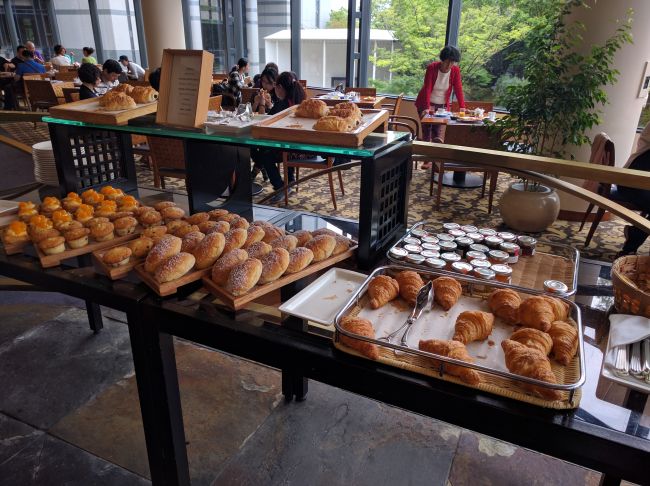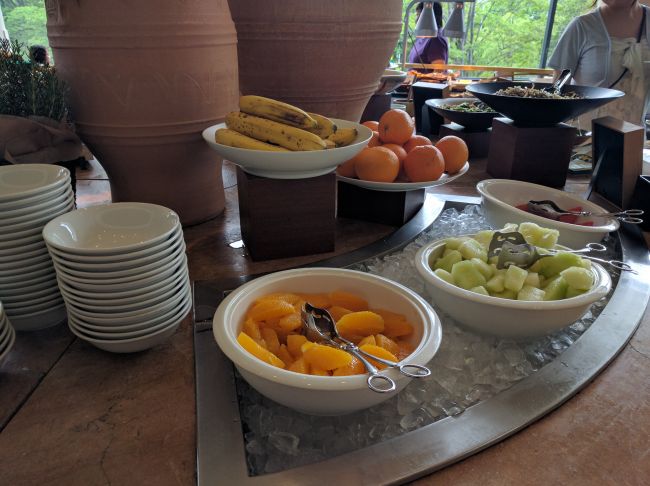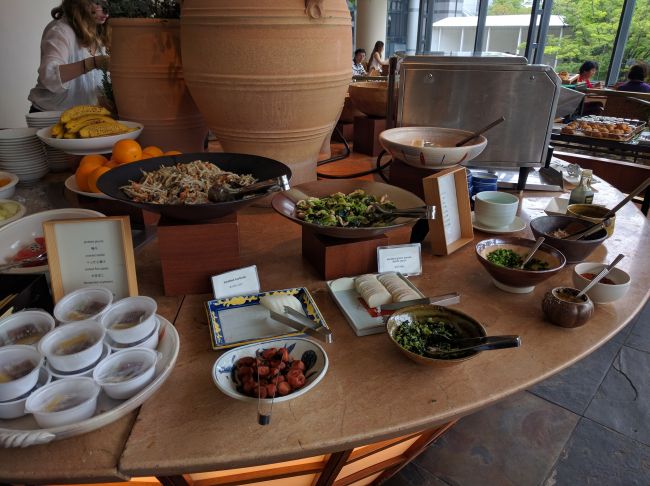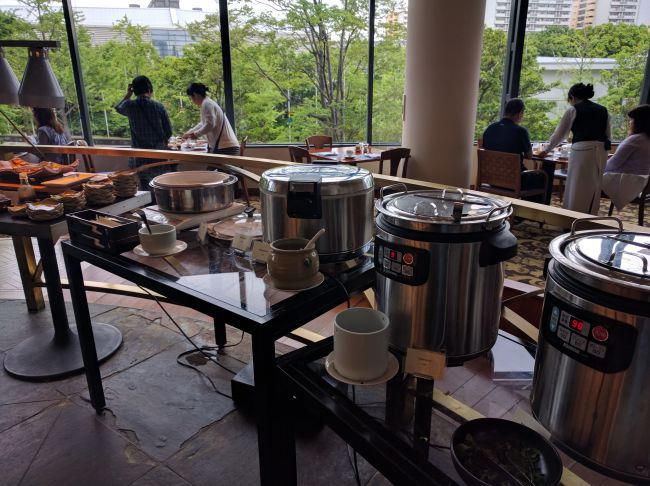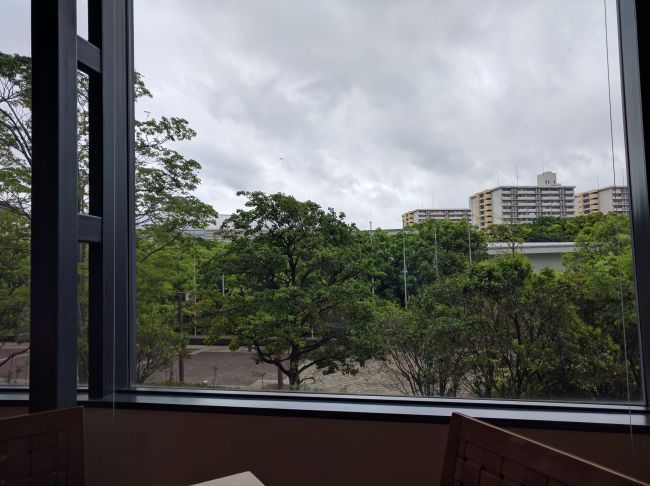 In the evenings, a selection of snacks and cocktails were available in a sectioned off part of the lobby.